Its a beautiful summer and the garden beds are really growing for it.
The beans are reaching for the sky, bringing tomatoes and pumpkins up the vines. Its really neat to see them intertwined and together reaching higher than the posts.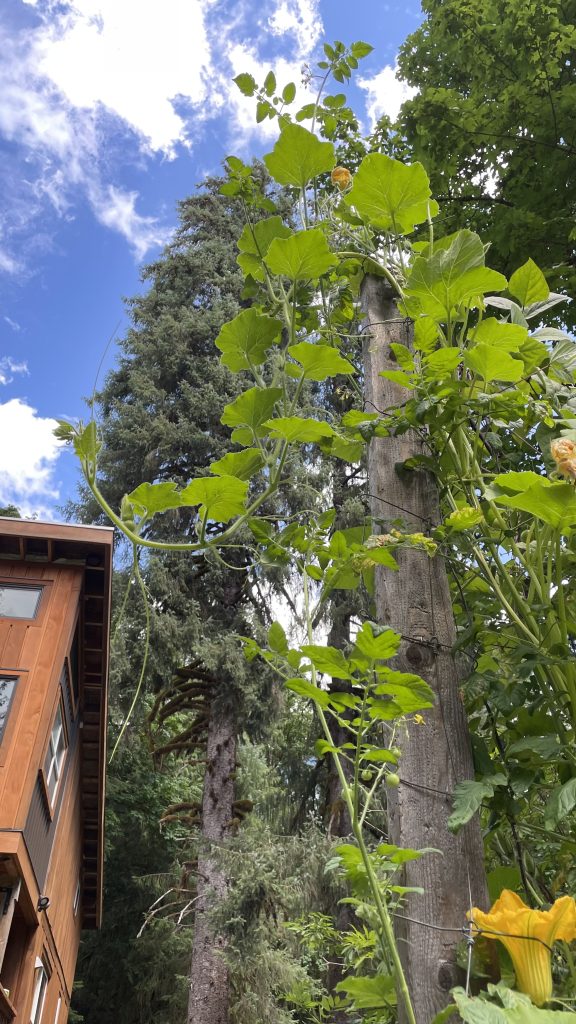 The Kale is growing great in all the beds and wild in the fields.
Kale sprouts in the garden beds

Kale growing

Bunches of daily Kale
Second generation beans that grow and multiply reaching toward the sky!
Perhaps these beans are well trained.