This is a great new recipe we made this weekend. I have lots of pumpkins from the field so we made steamed pumpkin puree and then started making bread.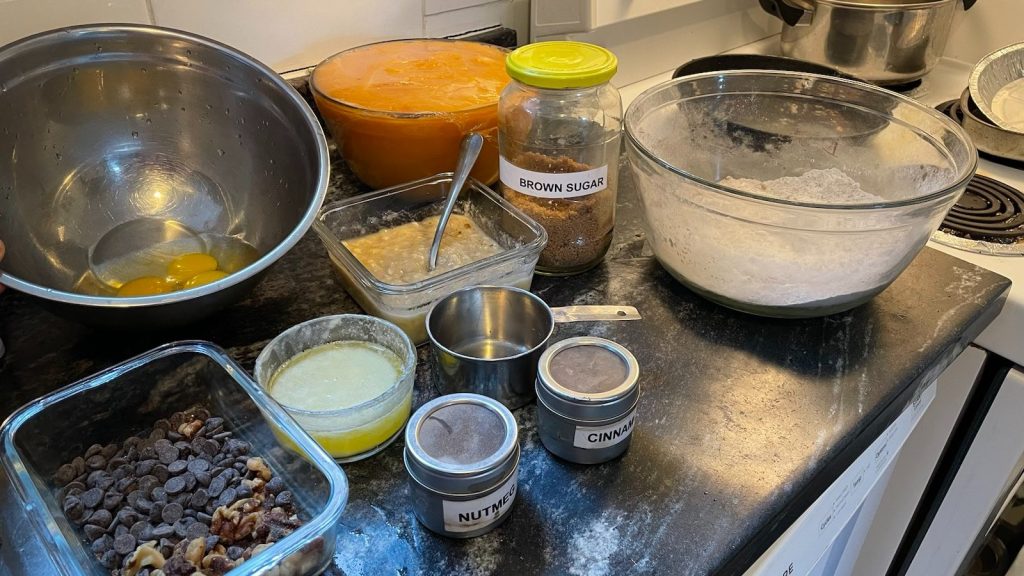 Recipe for Pumpkin Banana Bread
1/2 cup granulated sugar
1/2 cup brown sugar
1 1/2 cups (200g) all-purpose flour
3/4 teaspoon baking soda
1/2 teaspoon baking powder
1/2 teaspoon salt
1 teaspoon ground cinnamon
1/4 teaspoon ground ginger
1/4 teaspoon ground nutmeg
2 large eggs
1/4 cup chocolate chips
1/4 crushed walnuts
1/2 cup (1 stick/115g) unsalted butter, melted and cooled
1 cup mashed bananas (from 2-3 bananas)
1 cup (230g) canned pumpkin puree
Preheat the oven to 350 F Now start to combine the dry ingredients and the wet ingredients separately then blend together.
Step 1- Combine Dry Ingredients
Add all the dry ingredients – flour, sugar, salt, spices, baking powder and soda into a large mixing bowl.
Step 2 – Blend Wet Ingredients
Combine all the eggs, melted butter, pumpkin puree, mashed bananas and blend together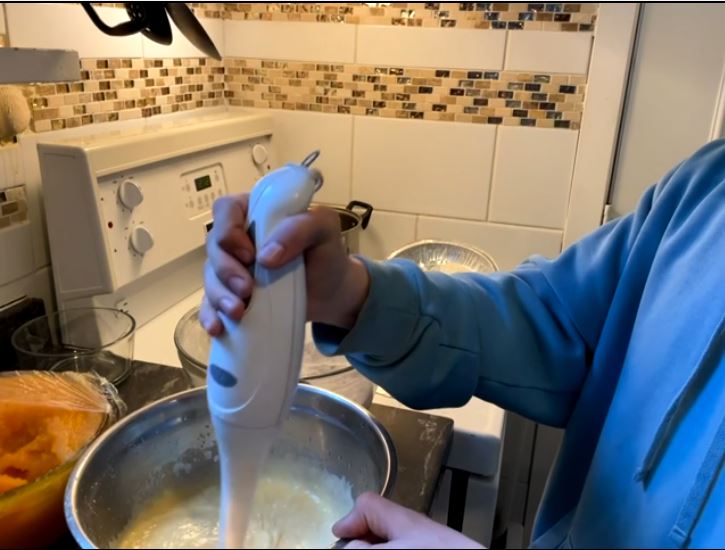 Step 3- Combine and pour into baking pans
Prepare greased baking pans or loaf pans. Add the wet ingredients to the dry ingredients and mix really well to make a nice batter that can be then poured or spooned into your baking pans.
Step 4- Bake @350F and turn out the door
Bake for 40-50 minutes at 350F checking after half an hour and every five or ten minutes as they start to rise and brown. They will be ready when you can stick a fork or toothpick in and no batter sticks to it.
Remove from the pans and put on a rack to cool for 10minutes and enjoy with butter, ice cream or just plain delicious pumpkin banana chocolate chip walnut bread.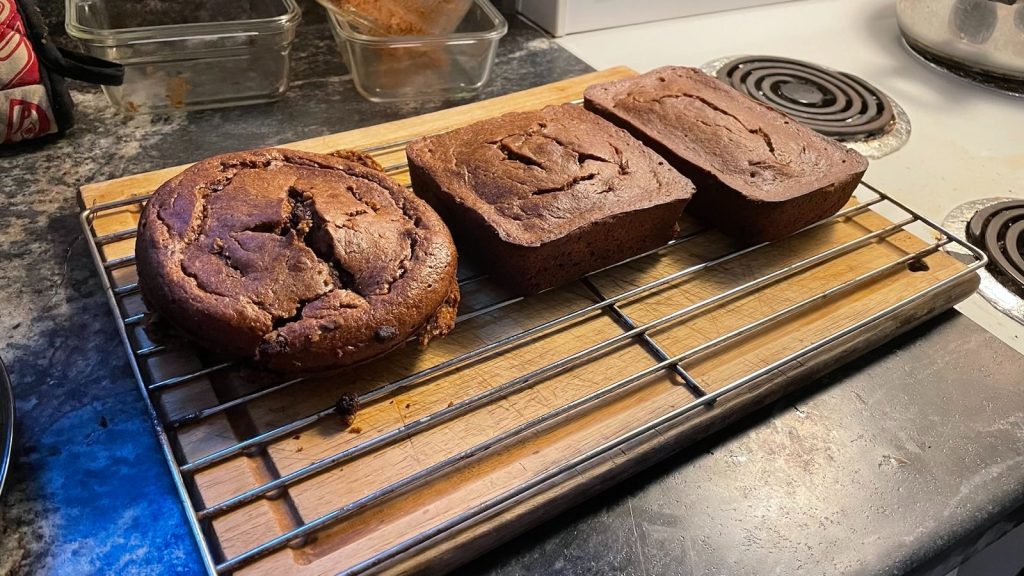 Pumpkin Refinery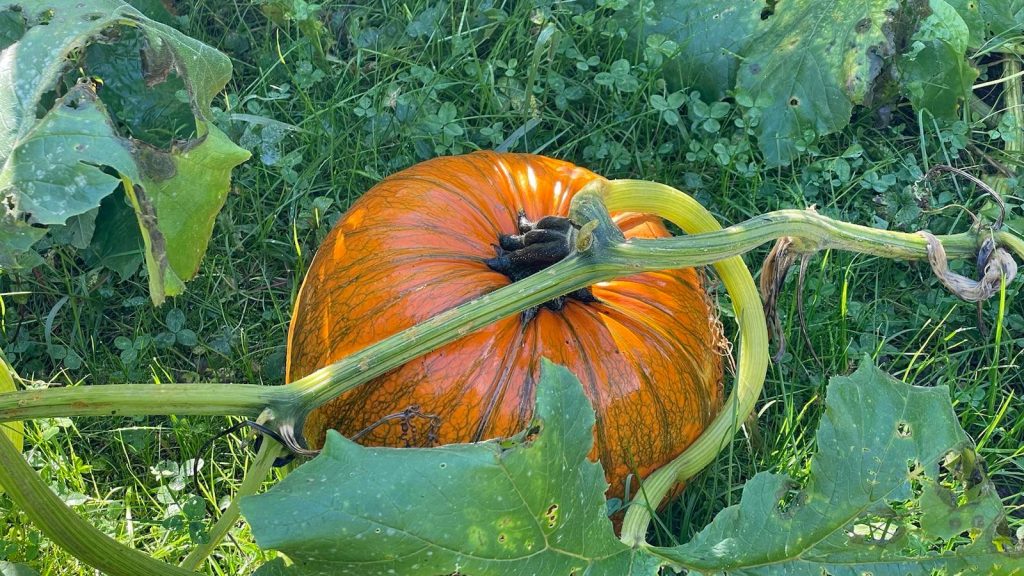 First we needed to grow the pumpkins and then, harvest them.
Step 1 – Cut the pumpkins, chop them into large pieces
Cut pumpkins into slices and then large pieces so they can be steamed, blended and used in recipes.
Step 2 – Steam pumpkins in a large pan.
Remove the skin then add to a large pot with a small amount 1 cup of water bring to boiling with the lid on and simmer/steam the pumpkin for up to 20mins until it is soft to scoop with a spoon.
Step 3 – Pumpkin Puree
Drain the pumpkin into a large mixing bowl and blend with a hand blender for a couple minutes until your pumpkin mix is nice and smooth.