Beets on the Block salad, with shredded beets, carrots, kale dressed down with a sesame maple syrup dressing with baby tomatoes and fresh berries.
This is a great crunchy juicy sweet salad you can drink the dressing at the bottom of the bowl with all the shredded greens. Shred the raw fresh carrots and beets and taste the goodness.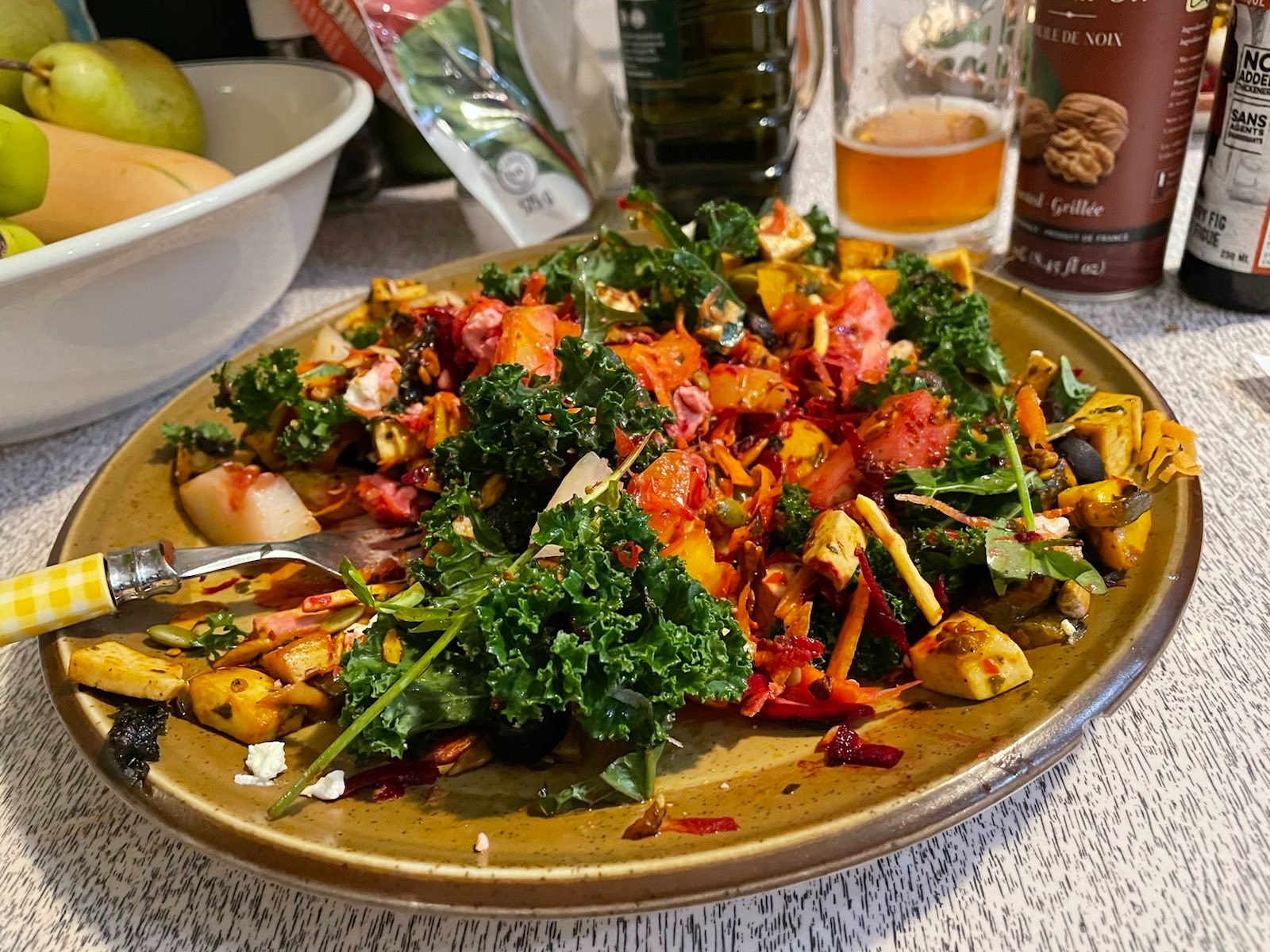 Ingredients for Beets on the Block
1lb Fresh Carrots
1lb Beets from the Garden
handful of Kale
Baby tomatoes and a chili
Cool Cucumbers
Lettuce mixed greens
Oyster mushrooms
cooked Squash
slices of pineapple or orange
Feta, Olives
Salt and pepper
Juicy Maple Dressing
Walnut oil, Sesame oil or olive oil
Balsamic Vinegar
Apple vinegar if available
Maple syrup
3 tblspoon orange or lime juice
Harisa sauce
Salt Pepper
Basil, Oregano, rosemary
Sourdough Beet Salad Pancake Tacos
If you have any beet salad left over especially with cheese – feta etc to melt into the pan this makes a great salad wrap lunch.
Simply make a sourdough pancake, flip it then add the salad, cook and fold again to make a fresh wrap.