Fresh smoked salmon from the Squamish River. Thanks to Cory Lewis and with respect for Squamish Nation.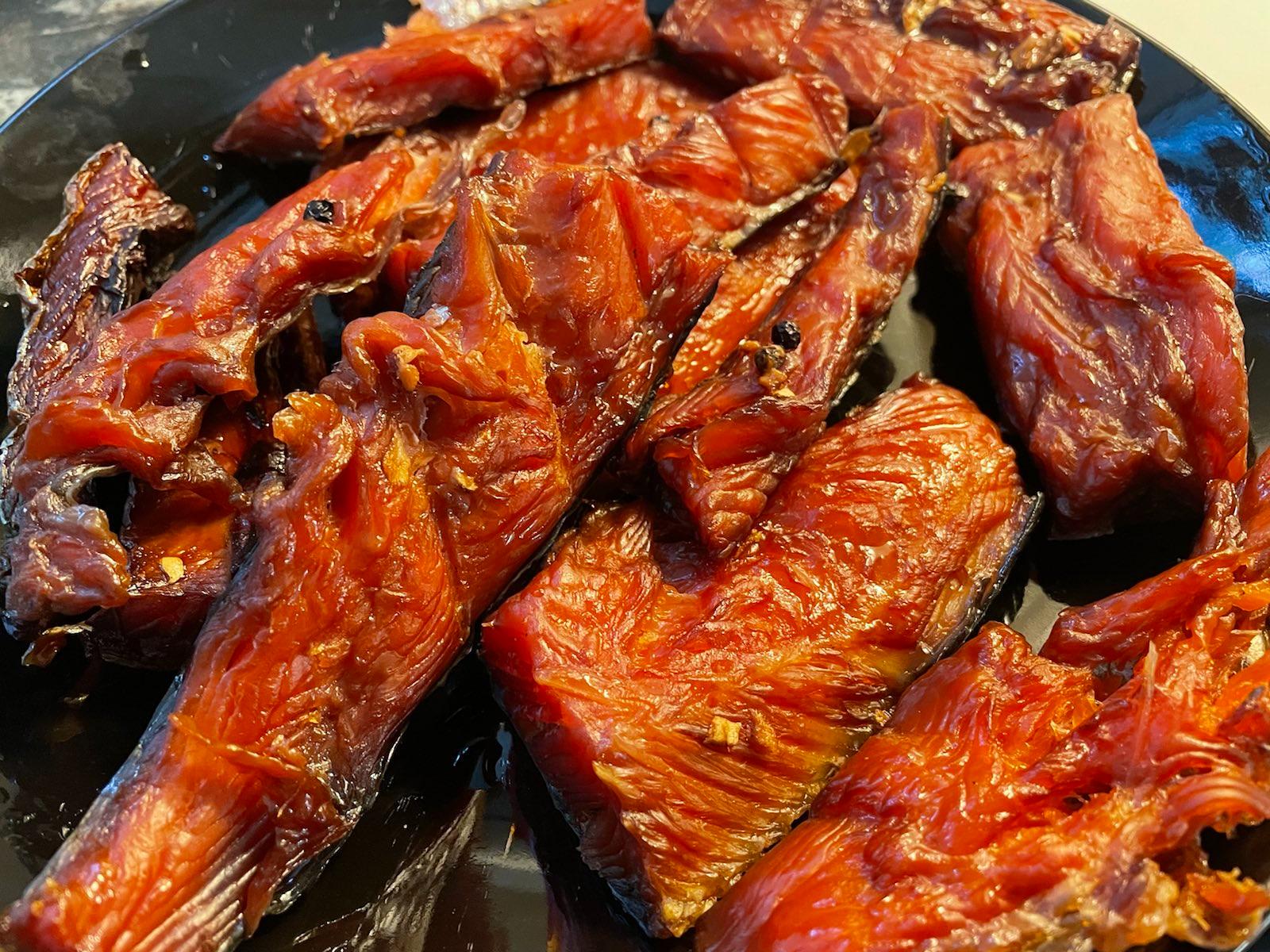 Ingredients for Smoked Salmon
1 fresh caught cleaned Salmon
Soy Sauce
Rock Salt (pickling or Kosher salt)
Pepper
3 cloves garlic
Maple Syrup
Orange juice
Ginger
Clean and cut the fish into strips and put in a large glass jar or bowl for at least 4 hours or overnight.
Air dry the curing pieces of salmon for 1hr then transfer to the smoker on racks smoked with maple chips for 8-12 hours checking depending on size of pieces.
BBQ Salmon
Quick marinade for BBQ Salmon
1 fresh caught cleaned Salmon
1/4 cup Soy Sauce
Salt, Pepper
3 cloves garlic
1/4 cup Maple Syrup
1/4 cup Sesame Oil or Olive Oil
2 Tbls Marmalade
Lemon juice and Orange Juice
Slices of Orange or Lemon
Wrap in foil for BBQ 10 minutes. Let rest for 3 min. Serve with slices of Orange.
Going Fishing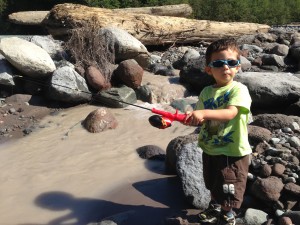 The Salmon are running. Its time to go fishing.
But Salmon dont have legs so how can they run?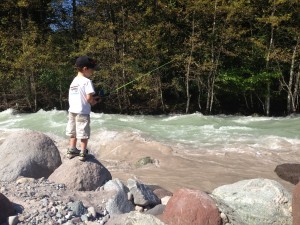 We can still catch them though