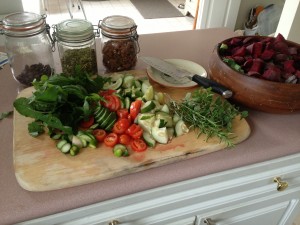 Farm to table Thanksgiving Beet Salad with fresh greens and prize winning juicy red beets straight from the fields.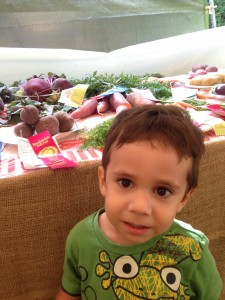 Salad Ingredients
7lbs Beets from the field
Fresh Kale
Sorrel
Arugula
Spinach
Chard
Cucumbers
Tomatoes
Garlic crushed
Feta cheese
Sunflower seeds
Dried Cranberries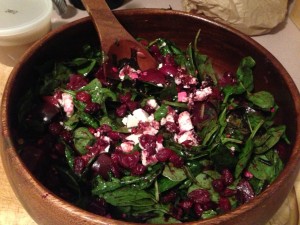 Dressing
Fresh  Thyme
Oregeno
Rosemary branch
Balsamic Vinegar
Sesame Oil
Salt, Pepper
Lemon Juice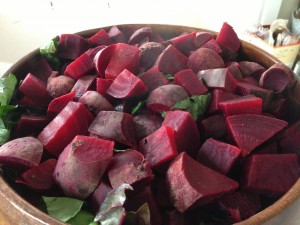 Method
First plant the beets. Grow them, give them sunshine, love plenty of water and and dirt. Pick the beets cut off the tops and tails and boil them chopped into chunks the size of your thumb. Save the good looking greens for the salad.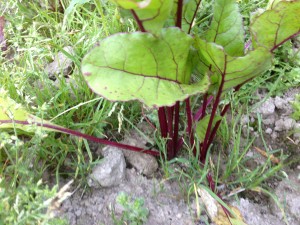 The Trick
Since Kale, Chard and Beet greens later in the season have lots of nutrients and are really good for you they can also be rough greens for a salad. When the beets are cooked after about 15min poke them with a fork to test for consistancy. Drain them and then in a tall pot dump the greens in on top so they wilt with the steam from the beets. This makes them tender and delicious with a little bit of lemon juice from the dressing.