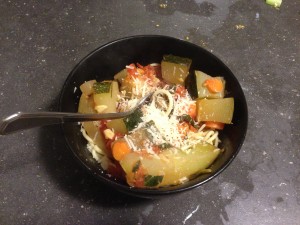 Prize winning zuccini and tomatoes with some Parmesan cheese hot fresh and ready to go. Add a little pepper for the spice of life.
Ingredients
1 Farm Fresh Phat Zuccini
dozen  juicy tomatoes
Onion
Salt
Fresh Cracked Pepper
Oil
Garlic
Fresh Oregano
Grated Parmesan Cheese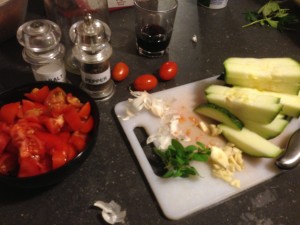 Method
Heat the oil, fry garlic and then add zuccini, oregano and salt and pepper and boldly braize the zuccini. Let it fry for a couple minutes then add tomatoes and stew for 10 minutes done and done.
 The Trick
This also makes a good pasta sauce. Add a few extra tomatoes, some basil and arugula for a pesto style chunky and delicious vegetarian entree.