It is time to plant fall rye. The last years rye makes really good bread. Rye keeps the weeds down and looks good.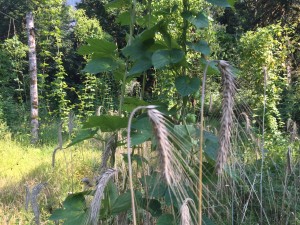 July 2015 picture of rye with hops growing on vines in the background. When its ready the rye starts to fall over at the top.
Then its time to pick it. The nice thing about this is its great for making bread. Also it makes a good bed for the ducks.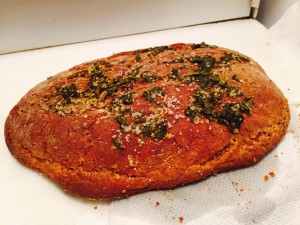 Fresh sourdough rye with a little help from our friends.