Celebrate the longest days of the year and share these moments with your friends and those you hold dear.
Friends and Family

Solstice

river dragon
Remember the light in times of darkness, and be filled by the love and energy of life. Life and love from our sun, our friends and the sunlight saved in everyone.
The sun grows our food, charges cars, feeds dinosaurs and provides the essential energy for this planet all the time non-stop thermonuclear power station which also includes heat, light and air-conditioning.
Thank you everyone for your support this year. The gardens are growing and we have a fun safe spot here for everyone.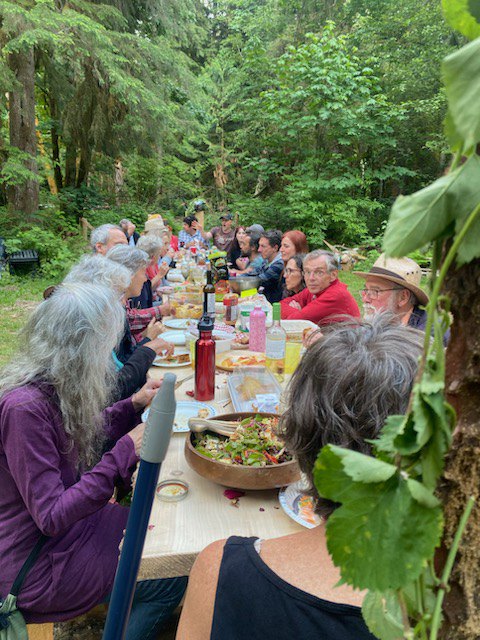 Potluck dinner with many awesome neighbours, friends and family. This is a great chance to celebrate the summer and the good that is going on in our community.